Welcome to
Kaz & Annie's, Ceramics and More
We are a small, friendly studio, located in Evesham, where anyone, of any age is welcome to drop in and create their own unique decorated piece from our fantastic range of pre-moulded ceramic bisques and papier mache items.
We have an extensive range of the highest quality pottery available to paint, selected to suit all budgets and preferences with a variety of different Animal. Characters, Objects, Trinkets and everything in-between. Or Decopatch one of our quality Papier mache items with papers of your choosing.
On your own or with the family – why not pop in and have a look at what we have to offer?  The bisque price includes the paint, use of the brushes, varnish everything, the only extra we charge is for tea or coffee, or exclusive use on a non open day.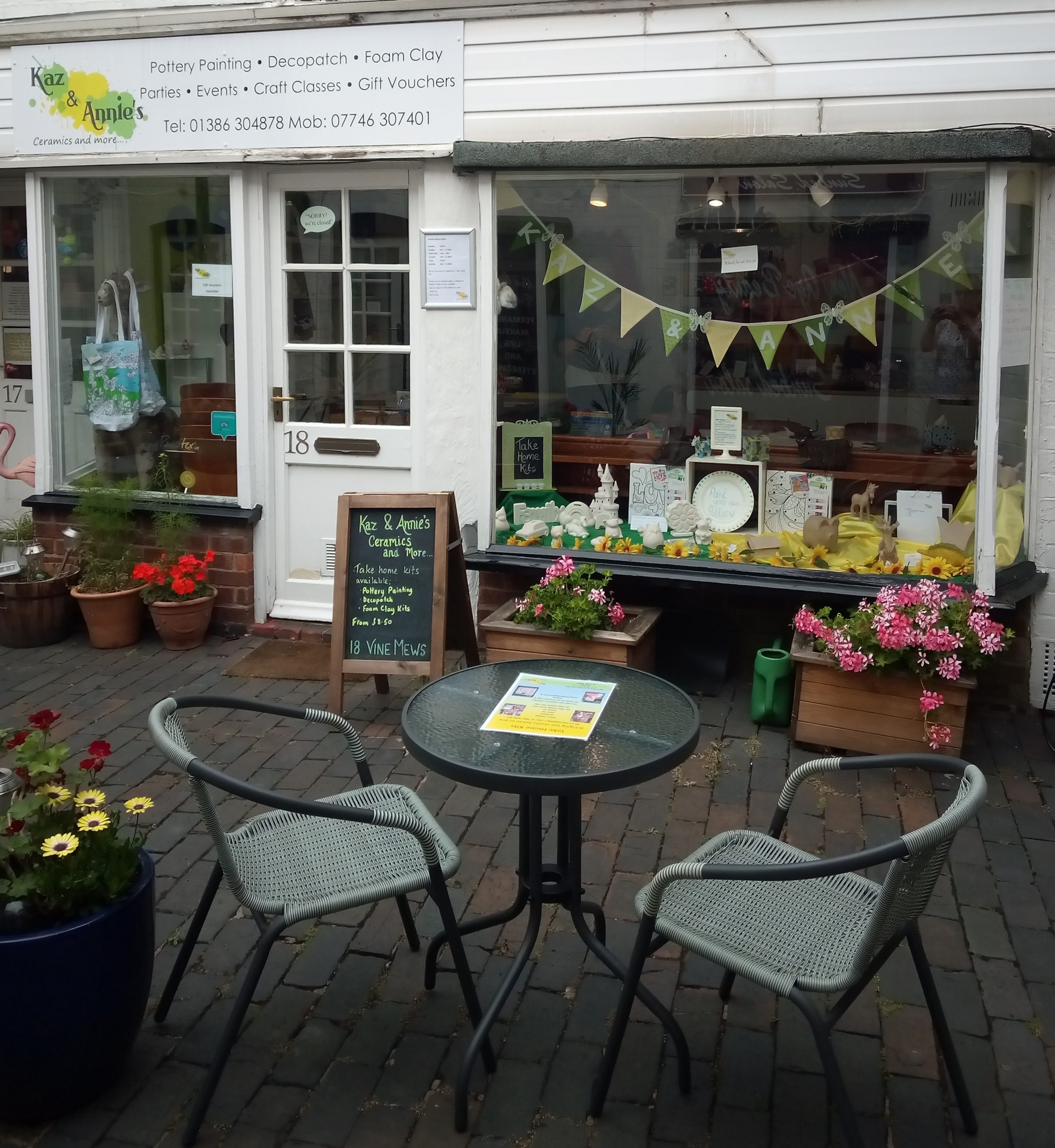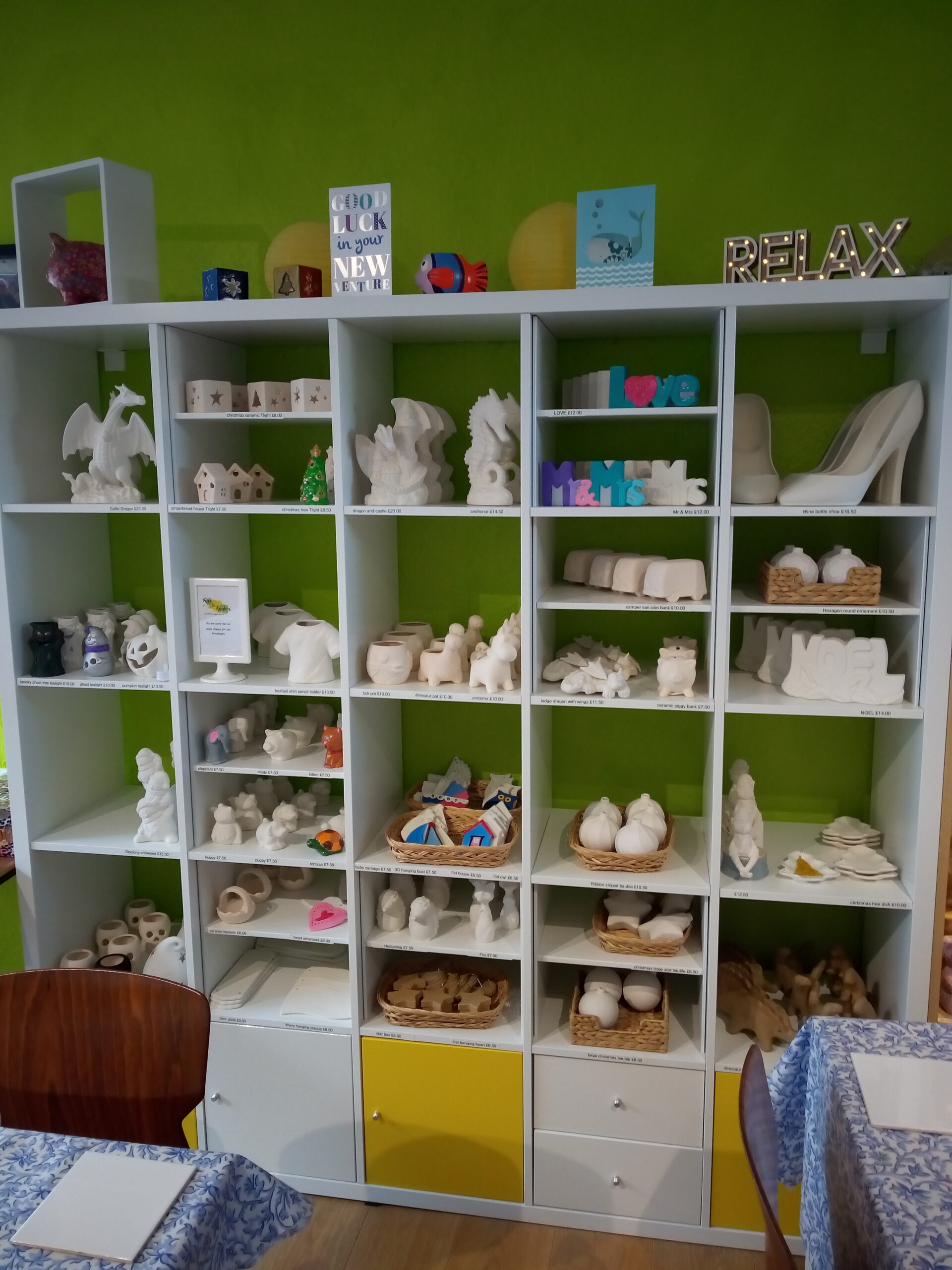 Our range of models from mystical dragons, adorable animals, trinket boxes to diggers and much more, our stock is continually changing with new items being personally selected and seasonal items.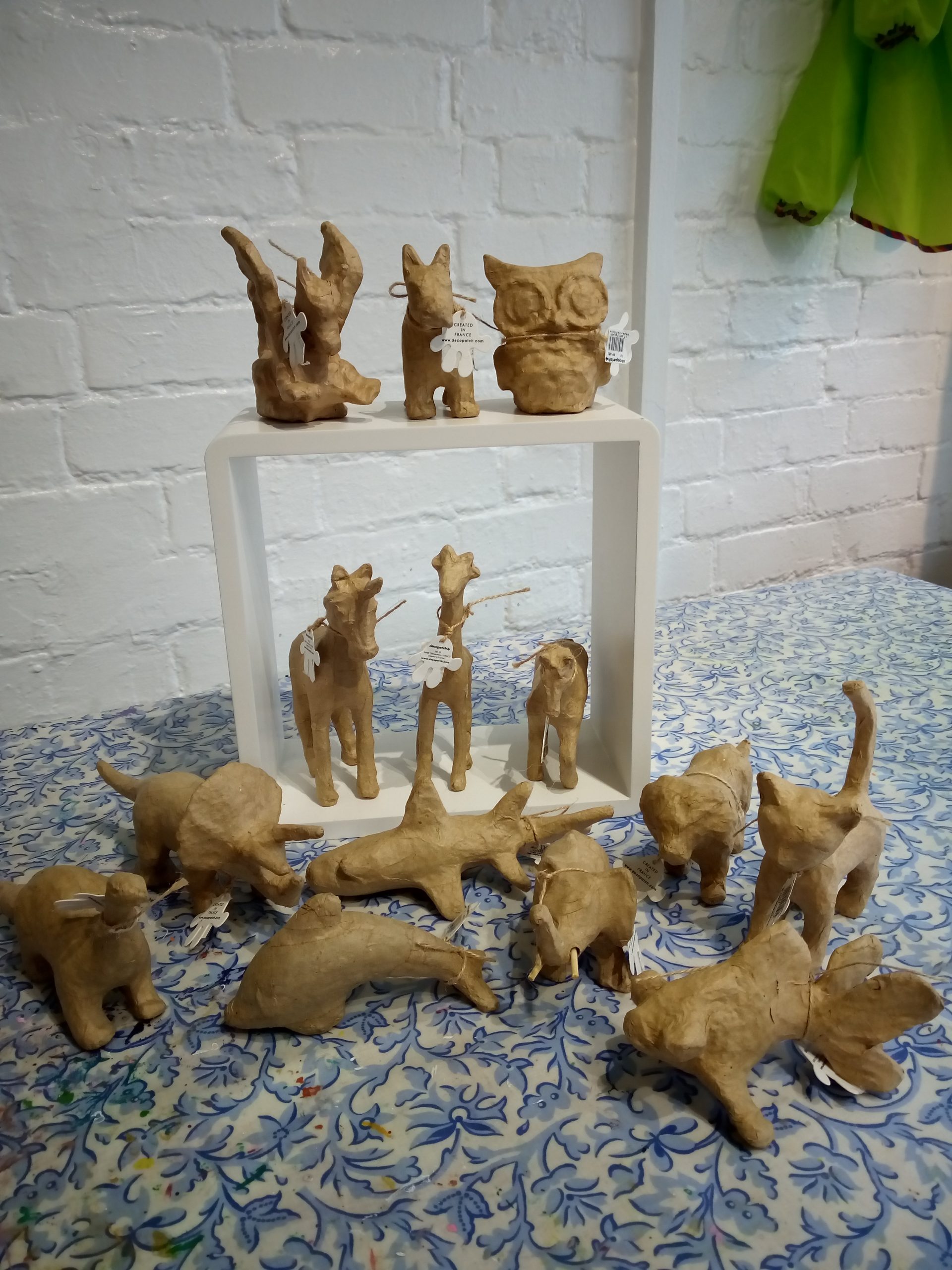 Decopatch is the art of decorating objects with brightly coloured paper using specialist glue that dries tough and shiny.
This is just a small selection of the items that we have available.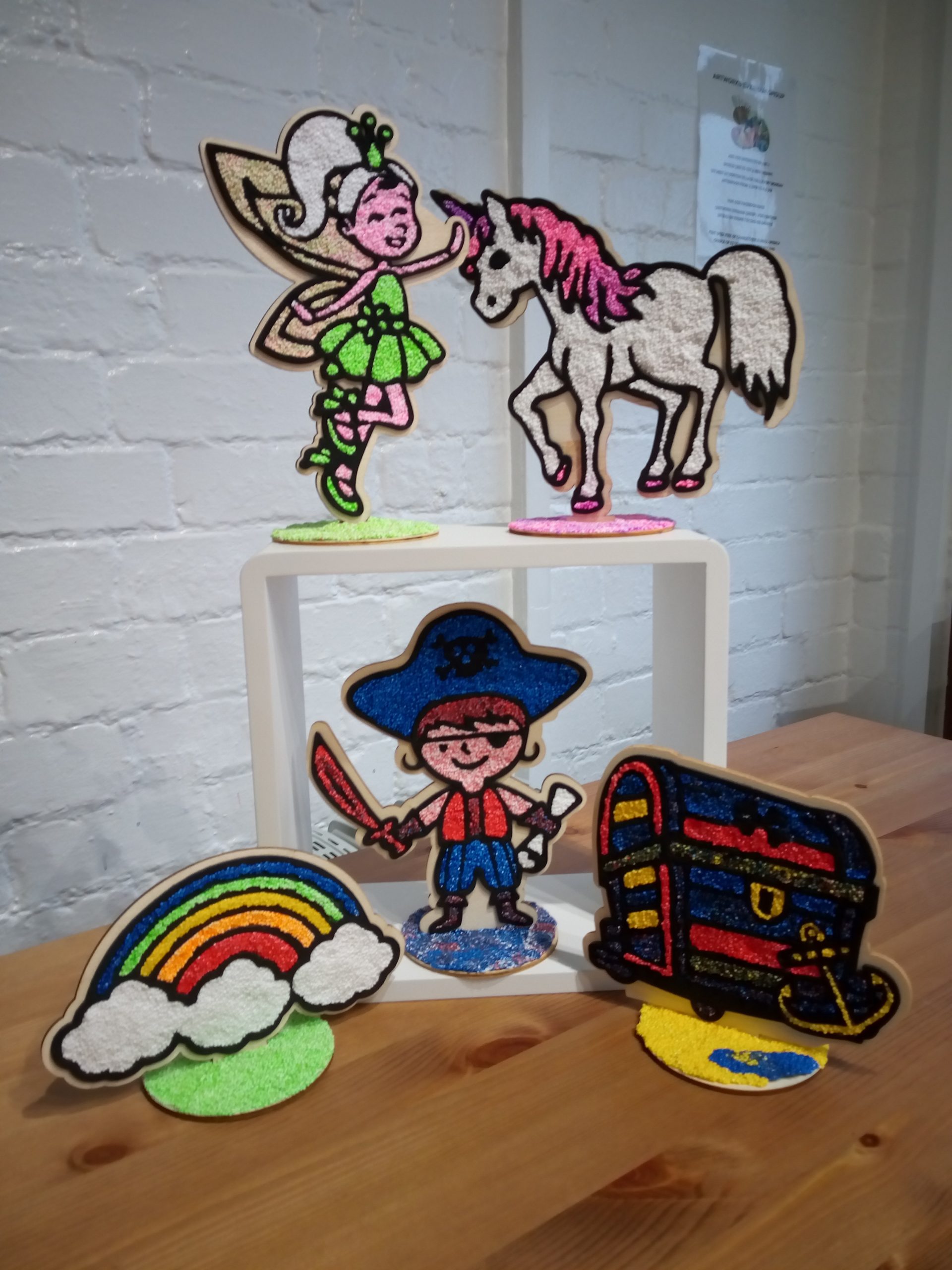 Is a fantastic air-drying modelling clay with a very soft consistency containing small polystyrene beads that can coat, wrap and cover a variety of items and surfaces.
You can use this on our pottery items or we also have a variety of foam clay boards.