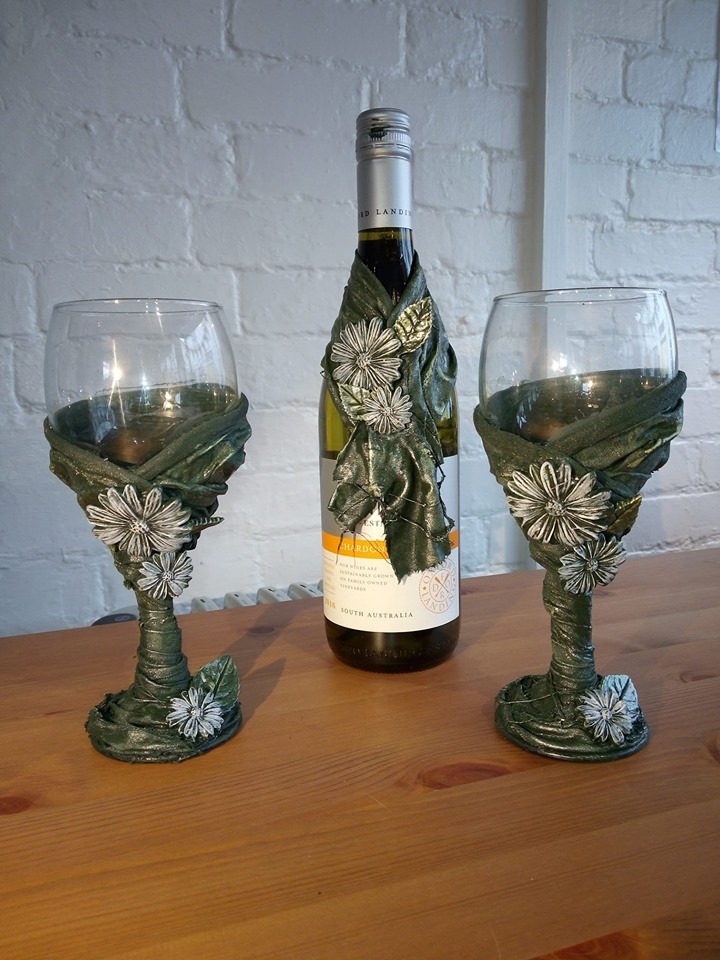 Curious about Powertex? 
Would you like to learn more about it and how you can use it? 
Then join us on one of our Introduction to Powertex evenings – you will learn all about Powertex and use a variety of techniques, all ready for you to take home on the evening and ready to take you forward onto another workshop.
We usually have at least one Introductory workshop every month (see our What's On page), but if you don't see a date that suits you, please contact us as we may be able to add another date.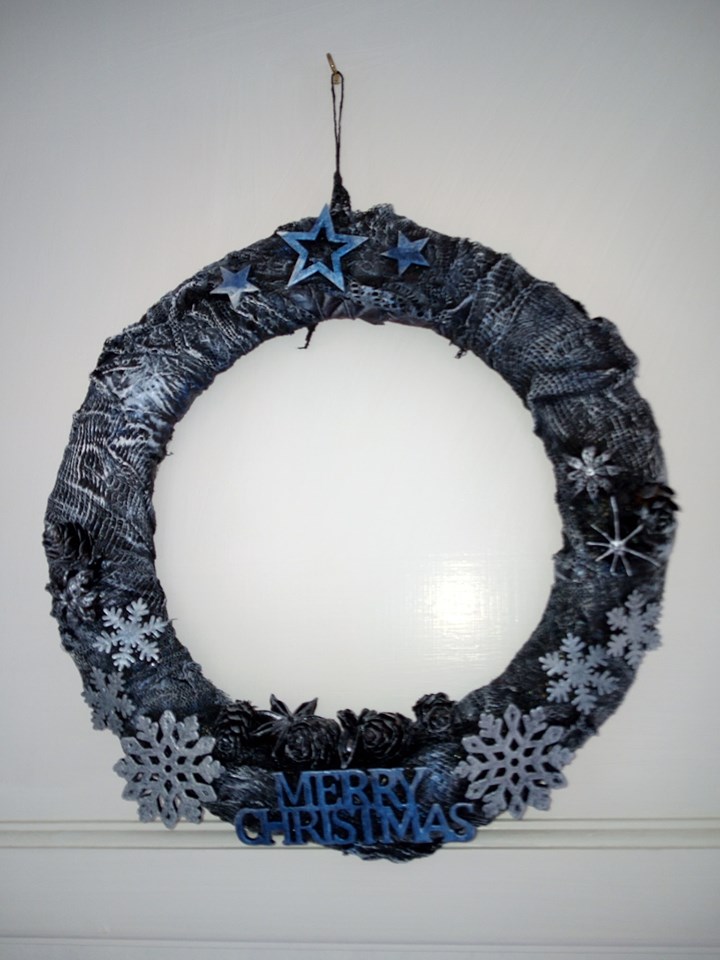 Powertex is the environmentally friendly, water-based textile hardener which can harden absorbent materials such as textiles, fabric, cloth, paper, cardboard, leather and fiberglass.
Powertex can be easily combined with self-hardening clays, concrete, stone, ceramic, wood, sand and Stone Art.
Powertex is used for making sculptures, paintings, decorative objects and jewellery.
Both Kaz & Annie are certified Powertex Tutors for Fabric Sculpting, Mixed Media and Stone Art and host regular workshops; see our What's On page for details.   If you see something you would like to create and we don't have a workshop listed, please speak to us as we can arrange workshops to suit you.
Kaz & Annie's, Ceramics and More are also stockists of Powertex together with our own range of embellishments and accessories.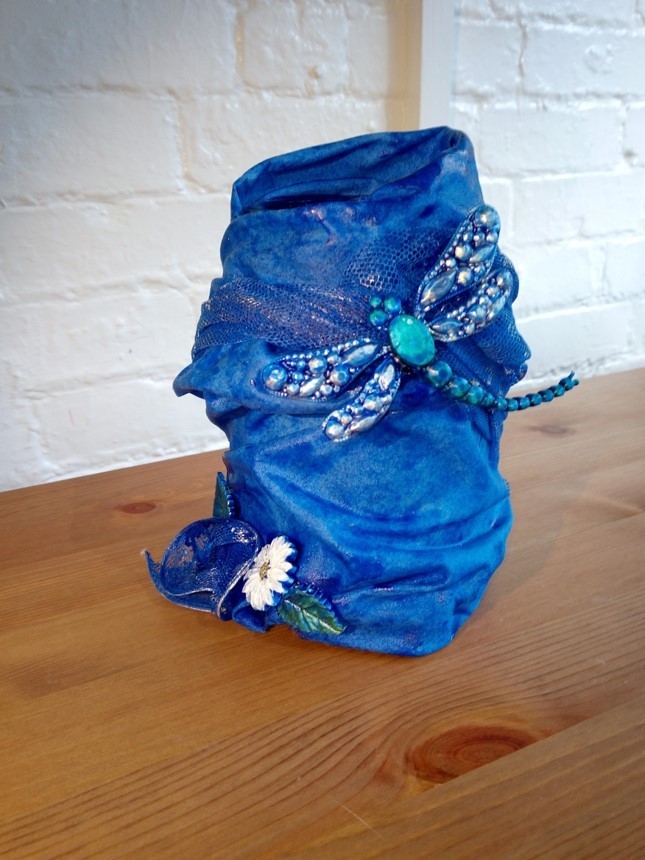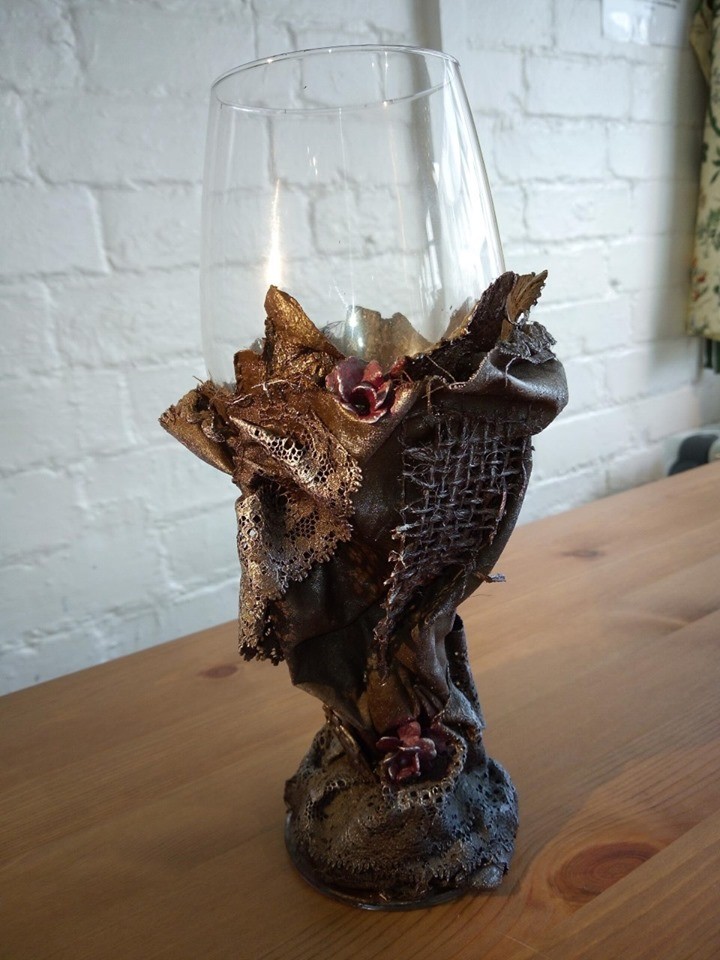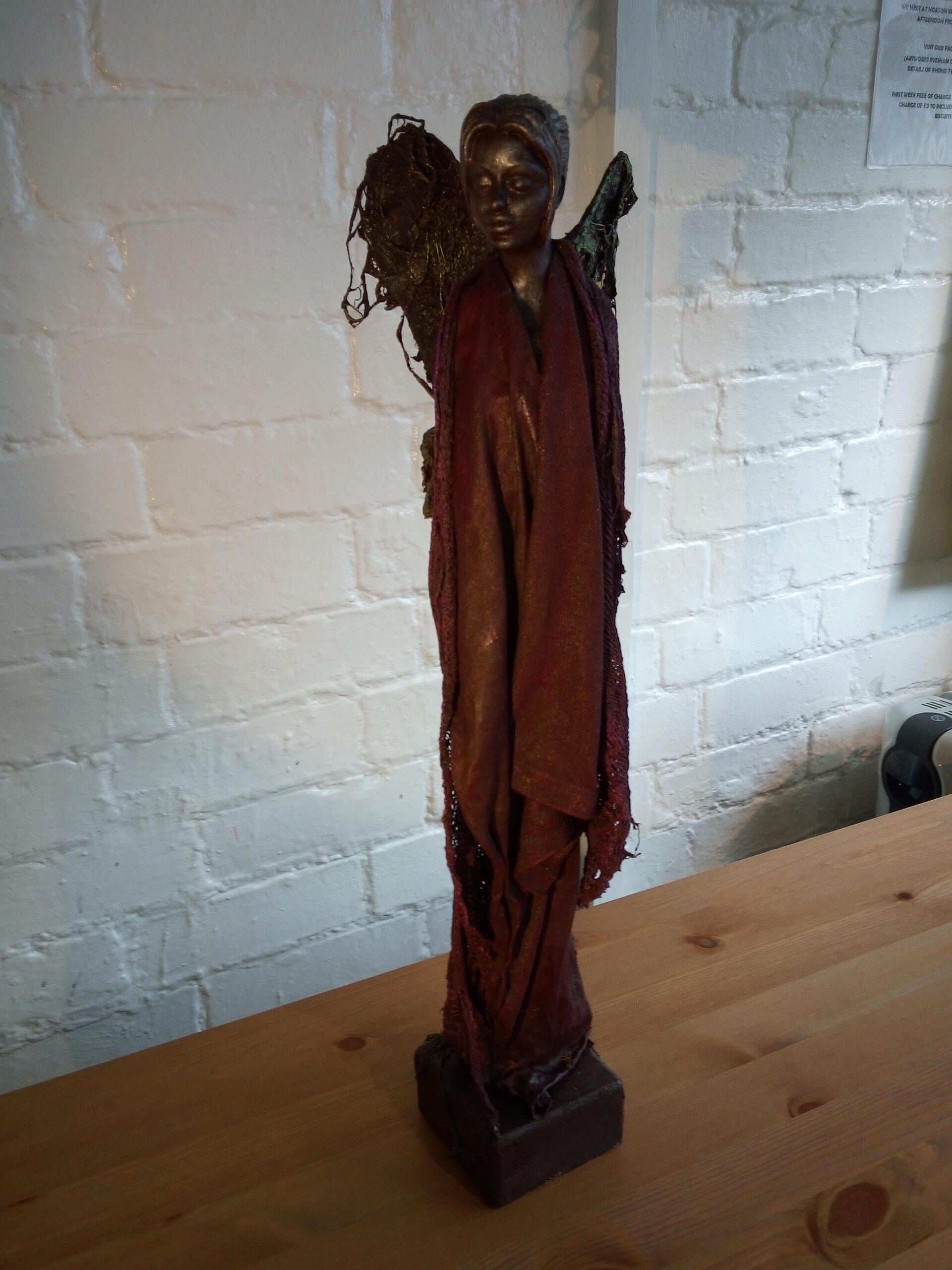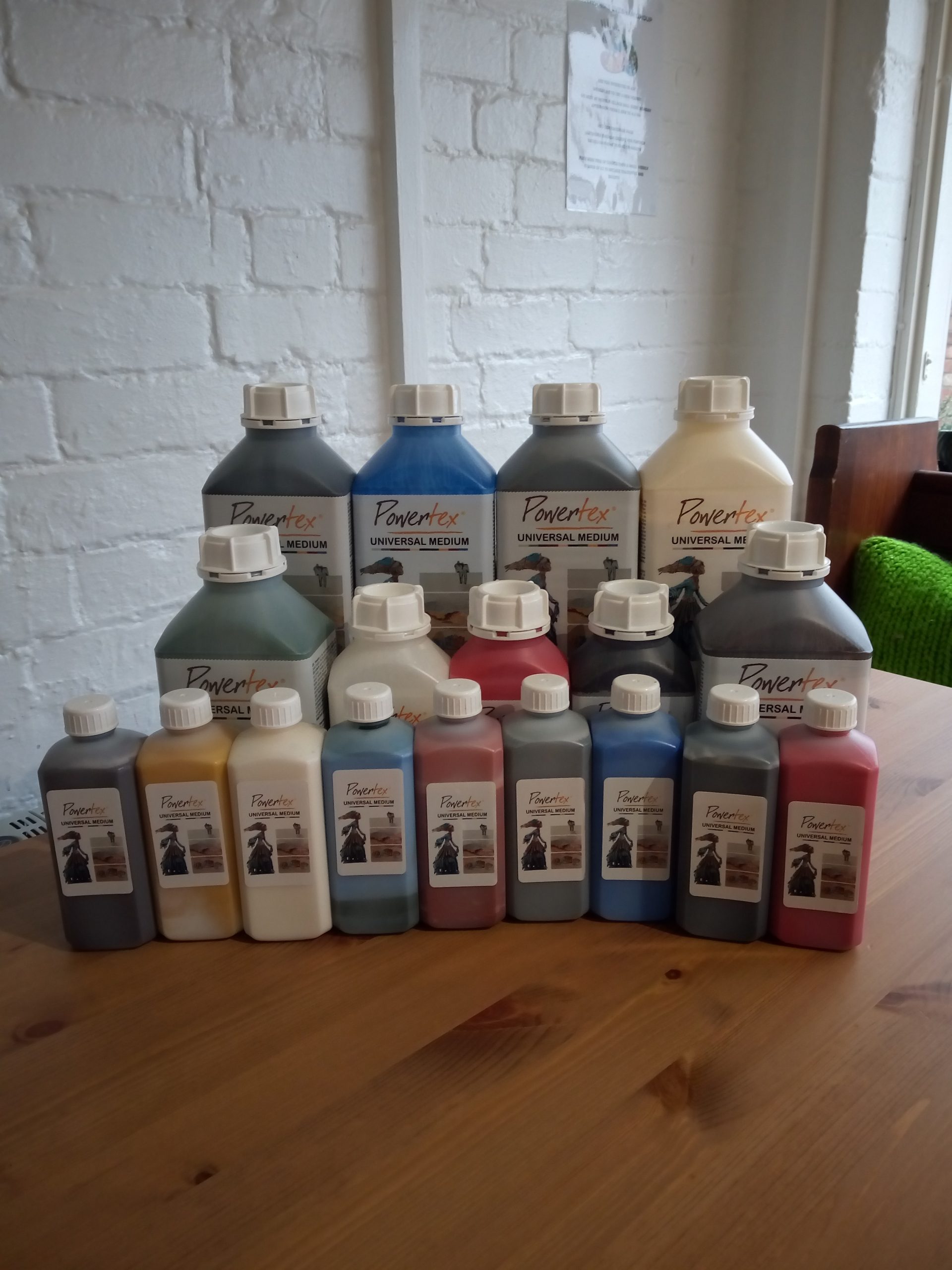 Powertex Fabric Hardener
Available in a variety of sizes and colours.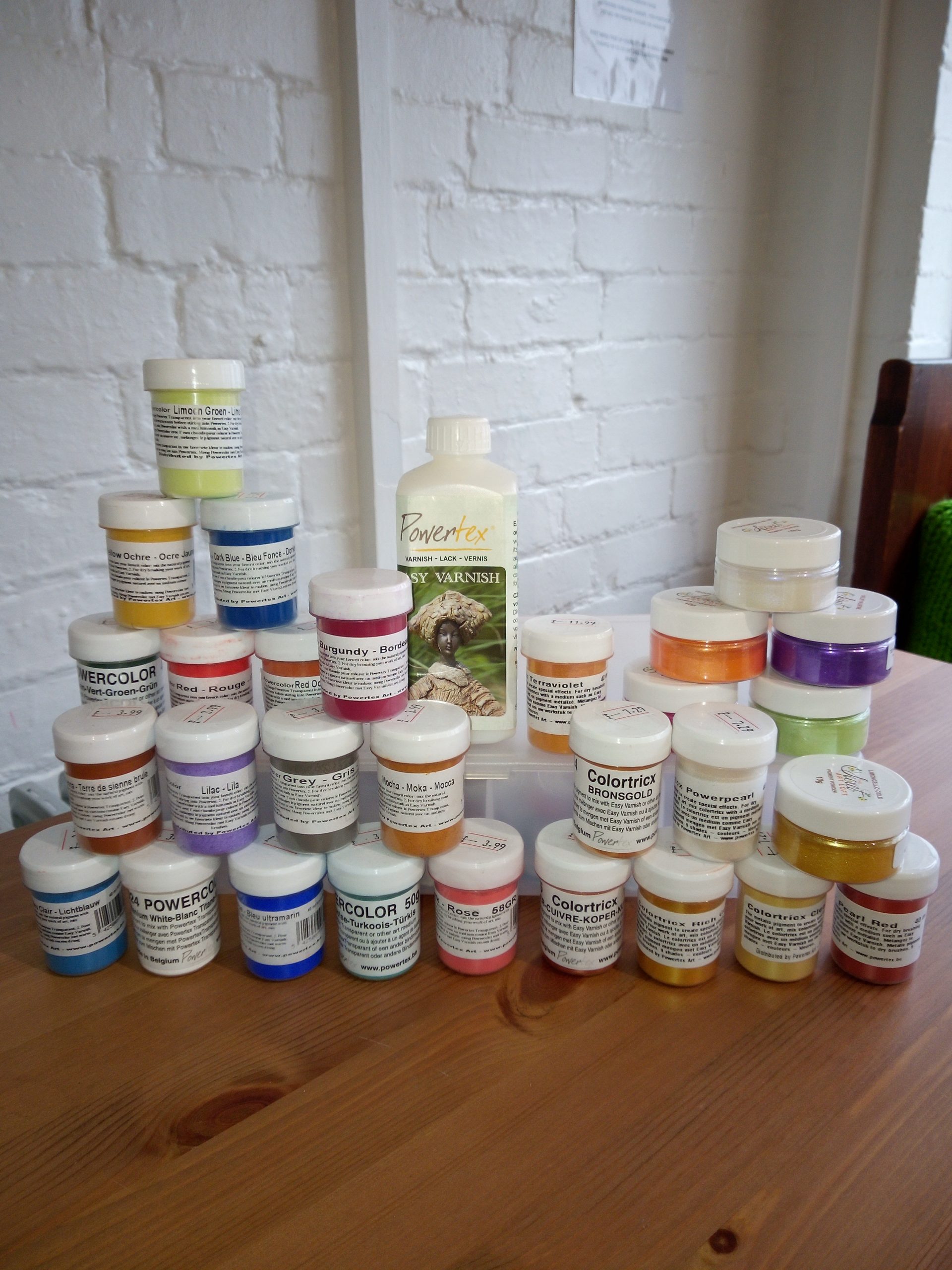 Powertex Pigments, Varnish and Inks
Available in a wide range of colours.
This is a sample of the Powertex workshops we have available.  More workshops will be added when created.  Please contact us for more information or pop into the studio to have a look at our completed examples.